This guide describes how you can register your ID card at the canteen terminal so that you can pay for your lunch by scanning the card.
To register your ID card, you must do the following:
Step 1: In the canteen, scan your ID card on the card reader.
Step 2: The screen will say "Unknown card" if your card is not registered. Click on "Register Card"
Note: In some canteens it is not possible to register in the period 11:30-13:00 to avoid creating long queues at lunchtime.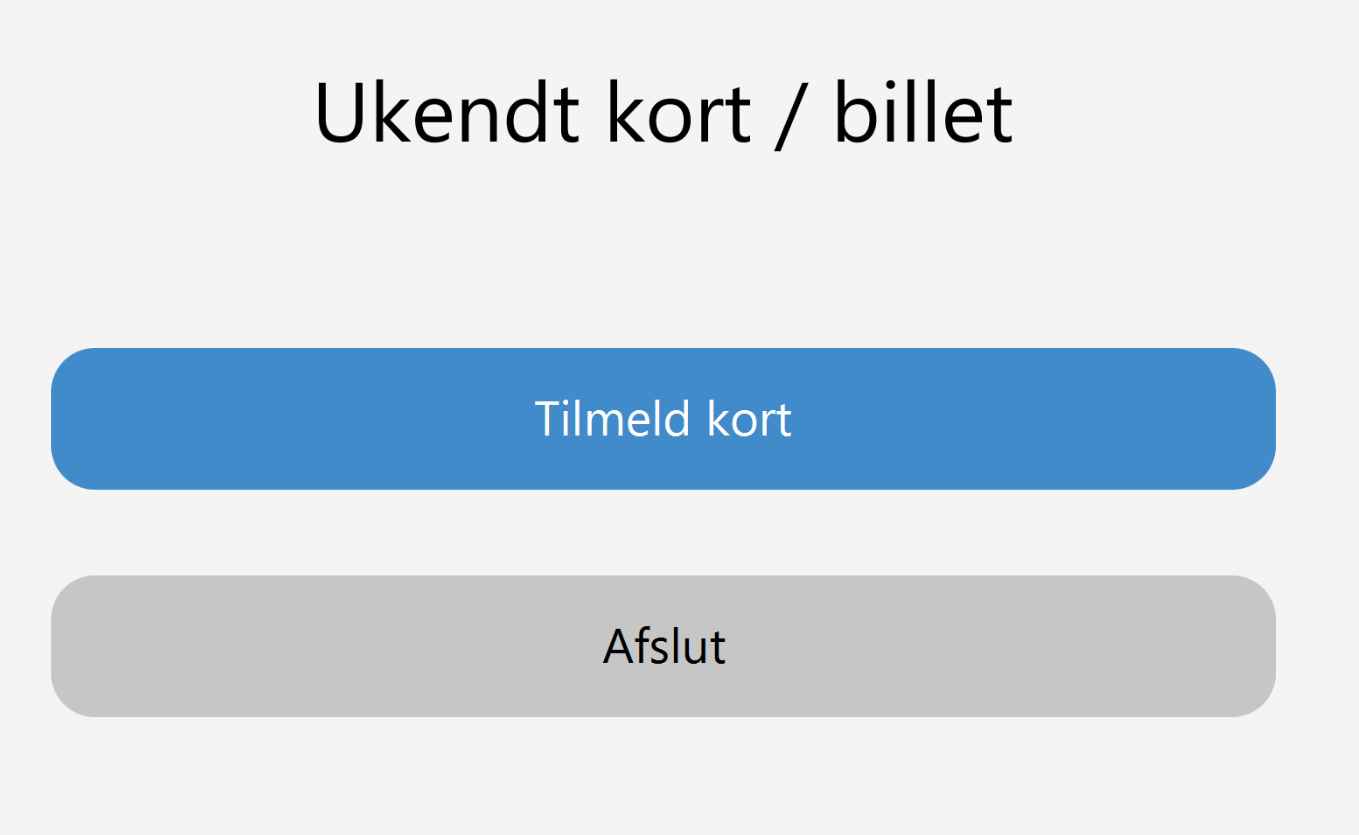 Step 3: Enter your company email address and press "Register card"
Note: If you already have a facililitynet.io account, you must enter the same email address that your account uses.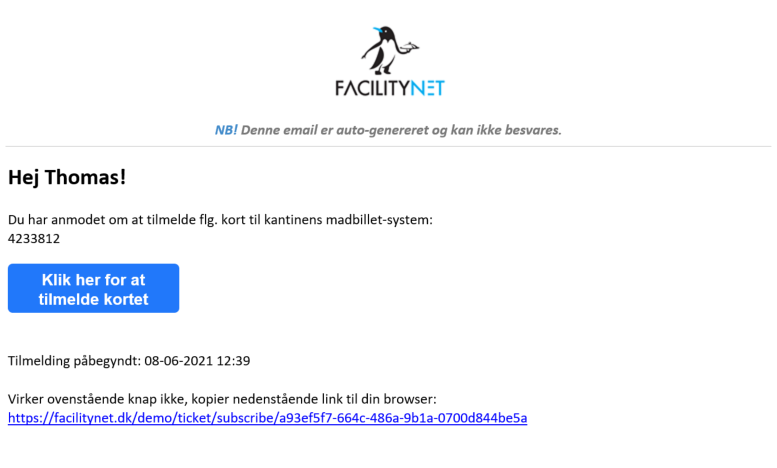 Step 4: You will receive an email with a registration link. Click on "Click here to register for the card".