Introduction to the Star mC-Print3 Receipt Printer:
Our receipt printer is a versatile and compact device designed for printing receipts in the cafeteria. This printer can be used with both facilitynet.io's cafeteria terminal and receipt control tablet. You can choose from two colors: black and white.
Setting up your receipt printer:
When you receive the receipt printer from FacilityNet, it is already ready for use. You simply need to connect it to your network by inserting a LAN cable into the printer.
By default, the printer is configured to use DHCP, but you also have the option to change it to a static IP address. You can find a guide for setting up a static IP here.
Communication and Connectivity:
The printer communicates via HTTPS on port 443 and needs access to the domain https://prod.facilitynet.dk.
Although there is an option to purchase a WiFi module for the printer, we strongly recommend using the wired network whenever possible. Please note that guest networks requiring a username and password through a browser (Captive Portal) cannot be used with the printer or the accompanying iPad.
If you wish to set up the WiFi module, you can find a guide here.
Troubleshooting:
If you encounter any issues, we have troubleshooting guides available:
We hope this article helps you get started with your FacilityNet receipt printer. If you have any further questions or need additional assistance, please feel free to contact our support team.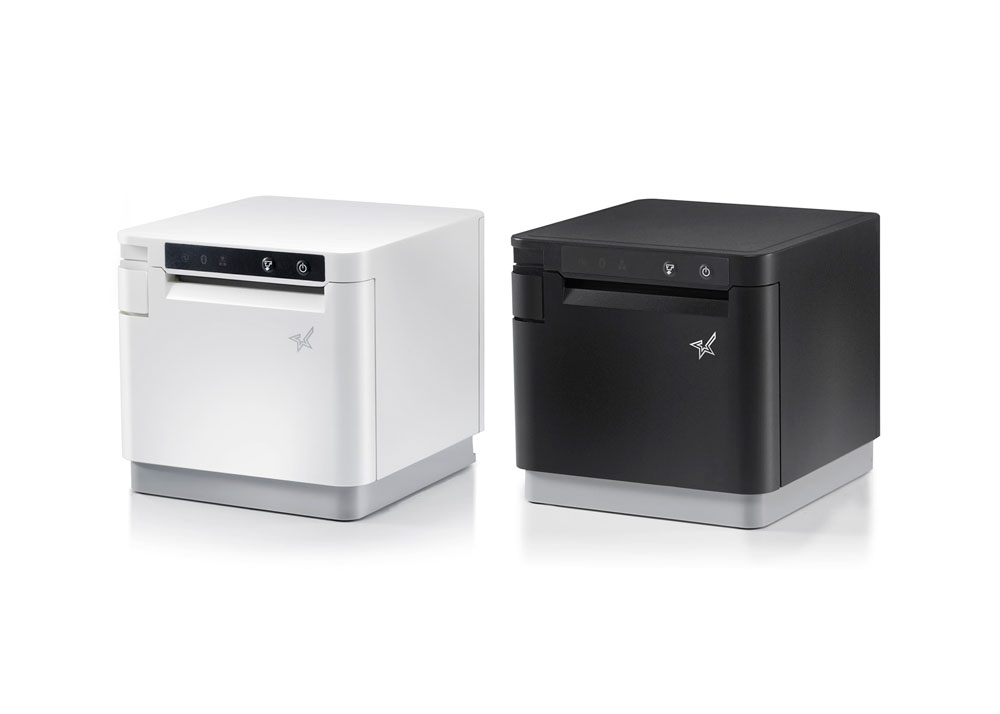 Specifications:
Dimensions:

Width: 13.2 cm
Depth: 14 cm
Height: 12.5 cm

Interface: LAN

Connections: 1 x LAN - RJ-45

ENERGY STAR: Yes

Maximum Resolution (Black & White): 203 dpi

Max Printing Speed (Black & White): 250 mm/s

Auto Cutter: Yes

Color: Black / White

Media Sizes: Roll (5.8 cm), Roll (8 cm)
Additional Resources: